The Pilates Professionals' Go-To Reformer Just Got a Sleek New Look. Introducing the V2 Max Reformer in Onyx.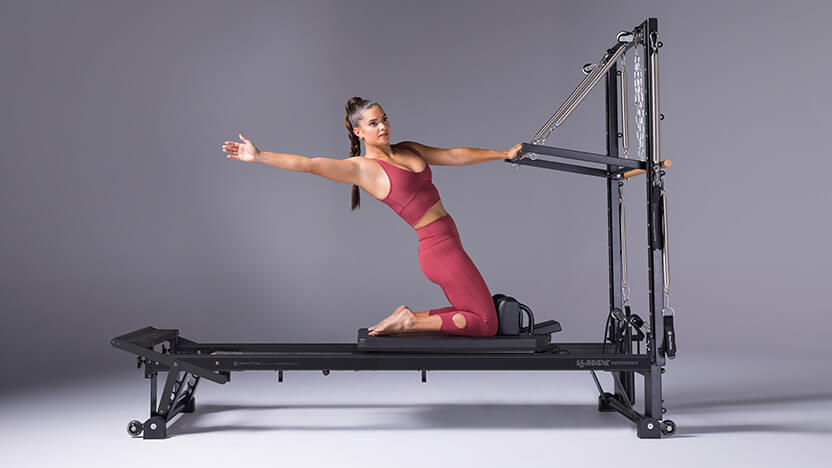 The V2 Max™ Reformer in Onyx is a cutting-edge fitness equipment that combines functionality, versatility, and style. It is a reformer designed to provide an exceptional workout experience for users of all fitness levels (now available in a Matte Black finish.).
With its sleek Onyx finish, the V2 Max Reformer in Onyx not only delivers optimal performance but also adds a touch of elegance to any fitness studio or home gym. Its durable construction ensures long-lasting reliability, making it suitable for intensive use in professional settings.
This reformer offers a wide range of adjustable features, allowing users to customize their workouts according to their individual needs and goals. The variable resistance settings enable smooth and precise movements, promoting strength, flexibility, and overall body conditioning.
Equipped with a larger carriage and a comfortable padded platform, the V2 Max™ Reformer offers ample space for a variety of exercises, including core strengthening, Pilates, and cardio workouts. The reformer's adjustable foot bar, ropes, and pulleys provide additional exercise options, accommodating different body sizes and exercise variations.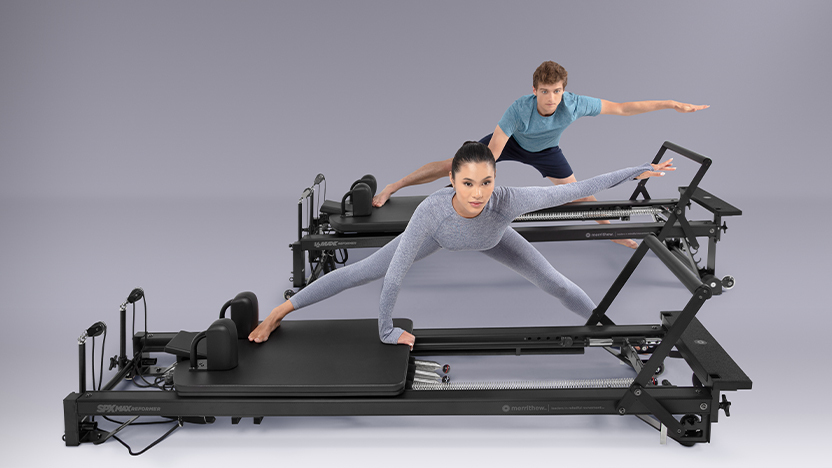 The V2 Max™ Reformer in Onyx incorporates innovative design elements to enhance user experience. It features a retractable rope system with a self-locking cleat mechanism, ensuring secure and quick adjustments during workouts. The reformer also includes easy-to-grip handles and cushioned shoulder rests, promoting comfort and proper alignment throughout exercises.
For added convenience, the V2 Max™ Reformer comes with removable shoulder rests that facilitate easy cleaning and maintenance. The reformer's compact design and wheels allow for effortless storage and transportation, making it suitable for limited spaces.
Whether you are a fitness enthusiast, a professional trainer, or someone looking to improve their overall well-being, the V2 Max™ Reformer in Onyx offers a comprehensive and effective workout solution. Its combination of versatility, functionality, and elegant design make it a standout choice for those seeking a premium reformer experience.
Share