You are either an avid biker, enjoy a leisure ride, or just beginning to bike. When you bike outside, you realize that the weather can't be controlled, the amount of daylight can't be controlled, the activity level on the trail can't be controlled. The one thing that can be controlled is your indoor bike, specifically with the TRUE Indoor Cycling Bike. TRUE Indoor Cycling Bike has a simple, user-friendly design. You can have one of the most comfortable and effective workouts in the comfort of your own home.
The Benefits Of Indoor Biking :
Burn Calories Without Impacting The Joints
One main reason people enjoy biking is that it is a form of cardio to burn calories without impacting the joints. An intense 45-minute session of biking indoors can burn 350-600 calories. With the TRUE Indoor Cycling Bike, you can do this intense session day or night, rain or shine, at the comfort of your own space.
2. Have Variety Challenge, Courses & Immersive Experience
People enjoy indoor biking because of the unique challenges, courses, and immersive experiences that bikes provide. Indoor bikes has the ability to set your workout into high gear with the ability to store up to six activities from rolling hills to a full marathon. Depending on how you feel, you can customize your workouts in your own home.
3. Accessibility, Serviceability, and Cleanliness
A key feature that people love about indoor biking is accessibility, serviceability, and cleanliness. While you're in your own space keeping your bike clean, maintained, and easy to use is essential to you!
4. Low-Impact Exercise
Cycling can be a great alternative to high-impact cardio workouts, like running or bodyweight HIIT classes (which tend to involve jumping), because it's gentle on your joints, tendons, and ligaments. This could make it a good option for people who want an intense workout that's easy on their skeletal system. So whether you are rehabbing an injury, or just looking to introduce more low-impact activities into your routine, cycling could be your solution. (Of course, if you have a history of injury or pain, check with your doctor first before you start cycling to make sure it's a safe activity for you.)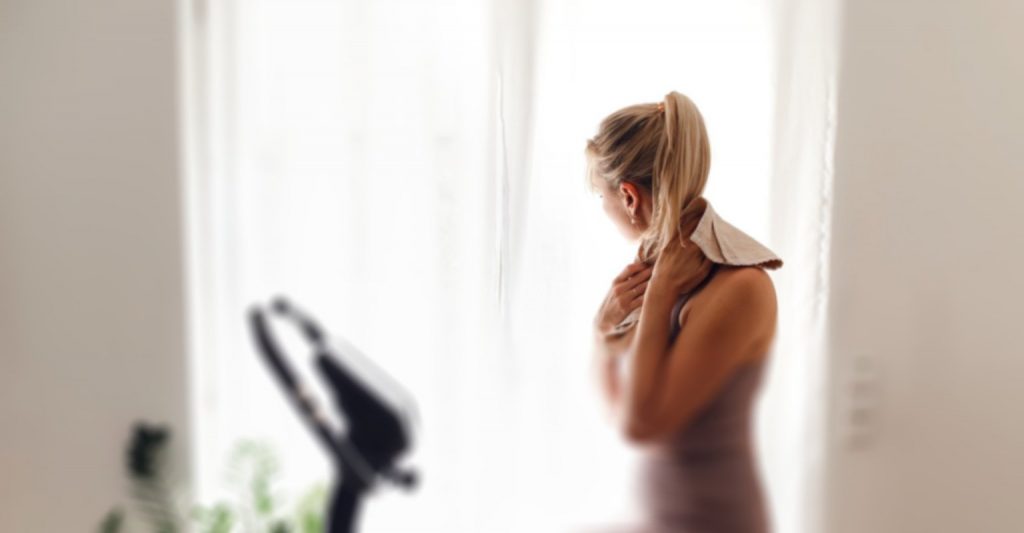 Share